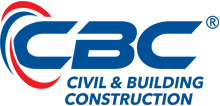 (+84) 085 675 68 68
176A Tran Ke Xuong St., Ward 7, Phu Nhuan District, HCMC, Viet Nam
WE ENDEAVOR TO EXCEED CUSTOMER EXPECTATION
Founded in 2008, CBC has formulized as Design & Build (D&B) contractor in industrial field. We provide comprehensive service to client by offering services. Adhering to innovative and engineering solutions, CBC serves users of completed project with not only effective measures but also reasonable budget.
Design is the realisation of a concept, idea or theory into a drawing, plan, specification, model, and so on that ultimately allows a series objectives to be achieved or resolved. In terms of construc...
Construction sites are dynamic activities where workers engage in many activities that may expose them to a variety of safety hazards, such as falling objects, working from rooftops or scaffolding, ex...
During the Design process, the commissioning agent and design professionals develop design submissions in accordance with the Owner's Project Requirements.
Client & Partners