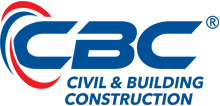 (+84) 085 675 68 68
176A Tran Ke Xuong St., Ward 7, Phu Nhuan District, HCMC, Viet Nam
CONTRACT SIGNING CEREMONY I.P.ONE (VIETNAM) FACTORY PROJECT
In two days, August 27-28th, CBC Love Library organized the program "TRANG YEU THUONG 2022&quot...
On May 28 & 29, CBC Love Library Foundation continued our journey of bringing joy and happiness...
The epidemic and many difficulties and consequences make us feel tired and exhausted. During nearly...
Related News
On May 15, 2023, CBC Construction Joint Stock Company and Thanh Cong Viet Hung Industrial Park Joint Stock Company signed a contract for the construction investment project of Thanh Cong Viet Hung Automobile Factory at Thanh Cong Viet Hung Building. Cong, Cau Giay, Hanoi. The project has a scale of...
On the morning of March 22, 2023, CBC Construction Joint Stock Company held a solemn ground-breaking ceremony for the PANEL PLUS VIETNAM FACTORY PROJECT at the Giang Dien Industrial Park, Dong Nai. The project's investor is Panel Plus Vietnam Co., Ltd, a subsidiary of Mitr Phol Sugar Group (Tha...
Rang Dong Healthcare Joint Stock Company, a subsidiary of Rang Dong Holding JSC, was established in August 2019. The project with an area of 9 ha is located in Tan Do Industrial Park, Duc Hoa District, Long An Province, Vietnam. The project includes 2 factories with auxiliary items such as a securit...
With a scale of about 330,000m2, CBC Contractor generated construction items of 2 factories (with more than 100m2), 11 ditches for manufacturing, underground water tank and other ancillary items. Especially, the ditches with dimensions of 90 m long, 12.5 m wide, and 5 m deep are required to ensure h...
On September 16th, CBC Construction Joint Stock Company held the Groundbreaking Ceremony of ENTOBEL ANIMAL FEED INGREDIENT FACTORY BA RIA-VUNG TAU. At the ceremony, Representative of the Investor - Mr. Alexandre de Caters - Director of Entobel Vietnam Co., Ltd. shared many goals and effects th...
HEAD OFFICE
176A Tran Ke Xuong Street, Ward 7, Phu Nhuan District, HCMC, Vietnam
(+84) 28 3517 3187 - (+84) 28 3517 3189
info@cbcons.com.vn
HANOI OFFICE
57 Lang Ha Street, Ba Dinh District, Hanoi City
(+84) 243 205 1266
tnm@cbcons.com.vn
CAMBODIA OFFICE
#E12, Emerald Street, Sangkat Tomnub Tek, Khan Chamkamon, Phnom Penh City, Cambodia
(+855) 23 213 442
dhl@cbcons.com.vn
MYANMAR OFFICE
34/A Ani Gar Street (15) Quarter ,Yankin Township ,Yangon, Myanmar
(+95) 9897 293 166
ptr@cbcons.com.vn