Last Saturday, November 2nd, 2019, CBC has an indoor team building which is called "Together We Share To Learn For The Better Future". In this team building activity, we played game together. The game with the serious title "Count the number", and the rule is "Keep Silent". During two hours playing this game, we all had to keep silent (no talk, no smile, no handclap, and not use cell phone...). We had to count the number with the addition of 1,2,3. If there is only 1 mistake appearing in one team (1 person has mistake), all 2 teams must play again. The game seemed to be so simple and easy, but we had many mistakes and repeat at least 5 times for each round. The game is considered as our works, our jobs as well as our lives. And valuable lesson we learn is that "There are so many external impacts which can affect to our works, our lives; however, the only thing we have and can do is "Keep calm and Focus" in order to get the best results for all things we do".
Besides, we had the internal seminar with two main topic "Presentation and Persuasion Skills" and "Five levels of Employees and Five levels of Managers". We all learn a lot of available knowledge, share our own opinions together and pick up many new things to change our mindset.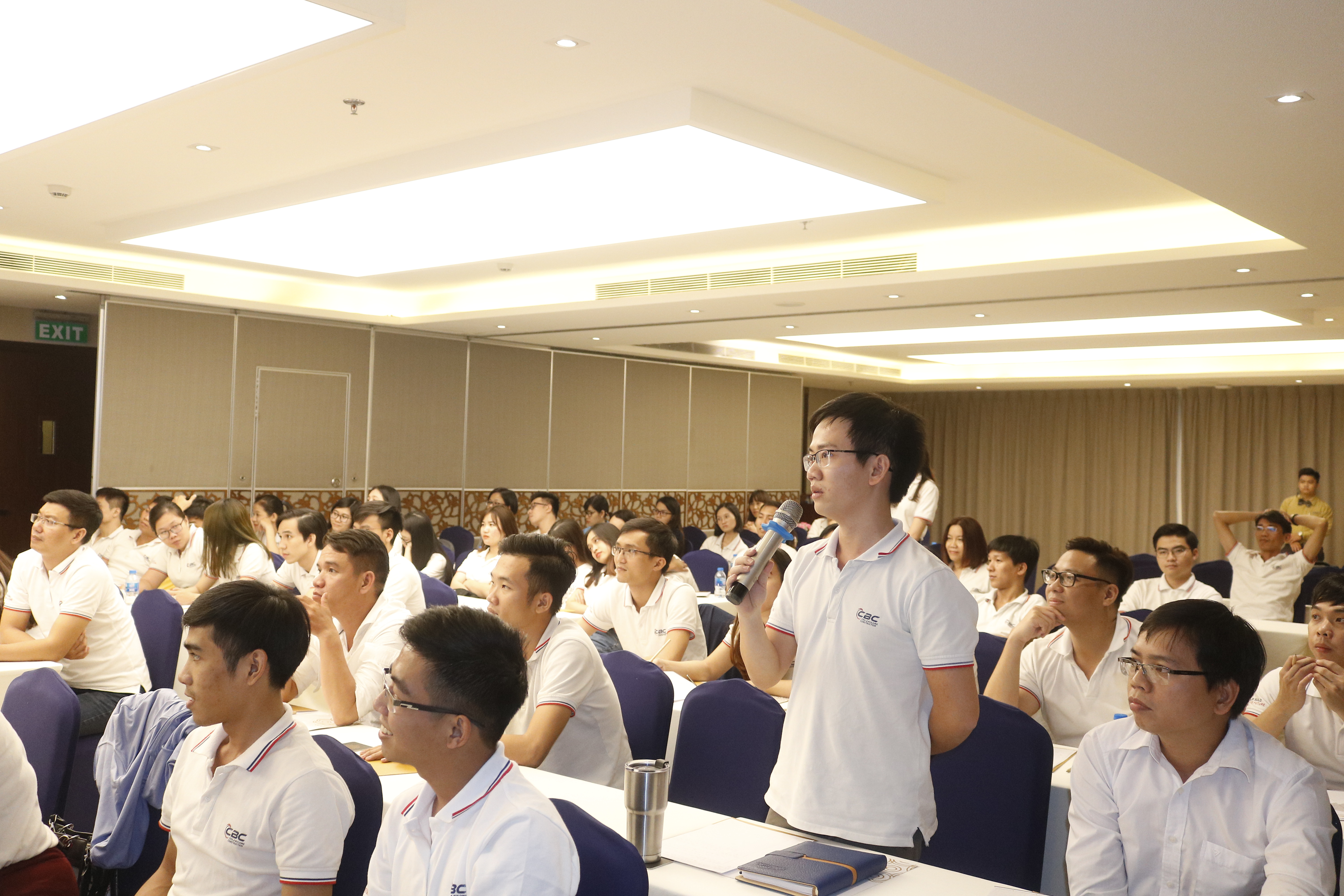 Last but not least, we did another game called" Question and Answer". This game helps new staffs of CBC know, understand and have a good sense about their jobs, their works at CBC.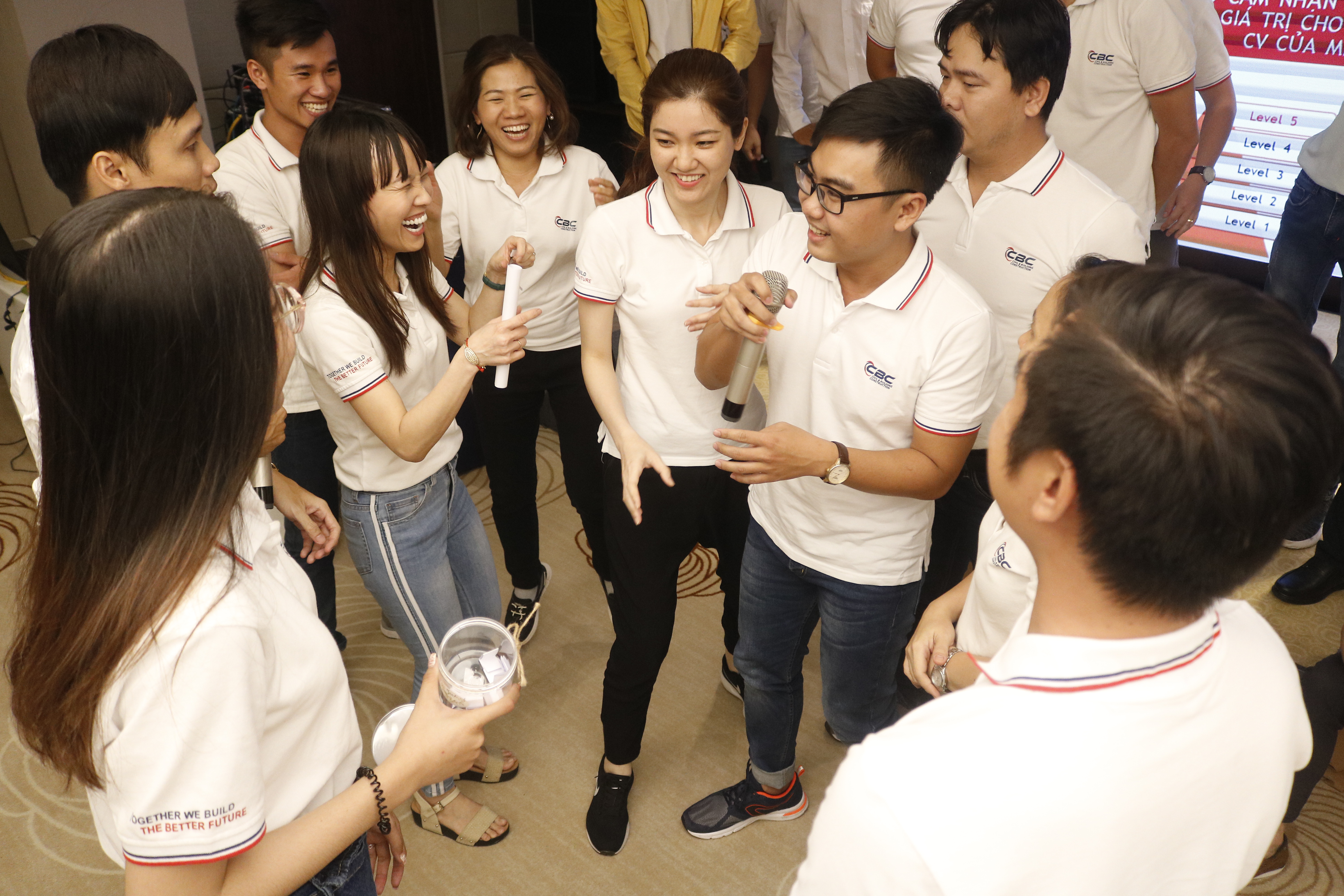 Every game has "reward and punishment". But over all, we had a successful team building!
We are CBC! We work - We live and "TOGETHER WE BUILD THE BETTER FUTURE"